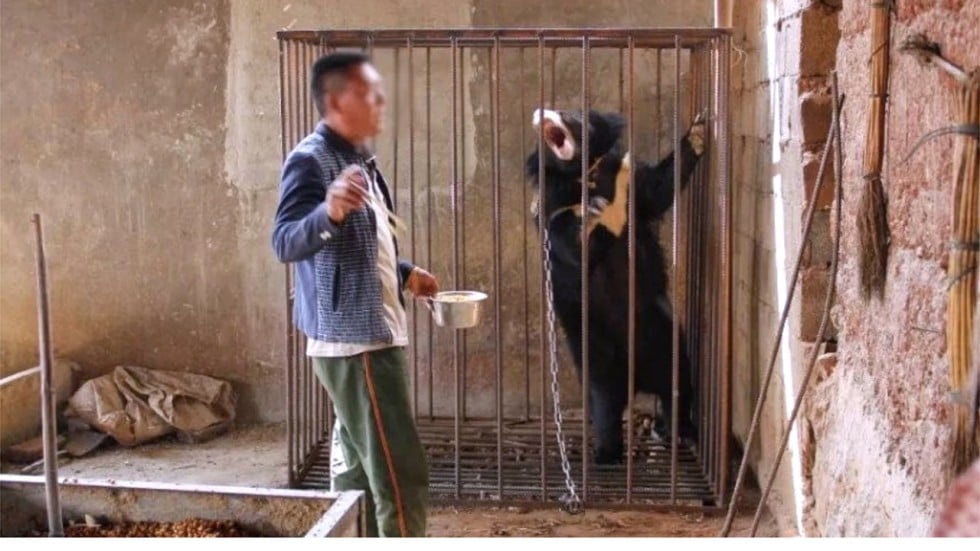 In the insanity that is today's world:
A Chinese man who raised an Asian black bear as a pet after initially thinking it was a puppy handed it over to a local animal welfare centre last week after a social media post brought his mistake to the attention of the authorities.
Police found the 80kg (176lb) bear in a cage at the man's home in rural Yongsheng county, in southwestern China's Yunnan province, at the end of last month, China News Service reported on Monday.
Does this animal look like a dog?  Why would somebody raise a dog in a cage?  Insanity?